6480e0b6e795d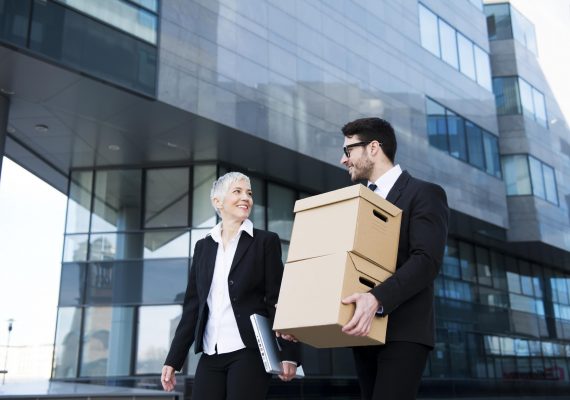 If your company offers relocation expenses as part of an employment package when hiring people from other places, or when you are relocating an existing employee to another office, we can help!
Wouldn't You Love Less Stress?
We never saw a Human Resources Department that wasn't busy. It's no wonder, when they are responsible for everything from hiring and maintaining company policies, to benefits administration! So, when your company is offering a relocation package, make us your partner and make your job a little bit easier.
We Do It Your Way
We will work with you to strictly adhere to your company's relocation policies and provide all the individual services you choose to provide each relocating employee, depending upon the circumstances. Perhaps for some people you want to include full-service packing as an option, and for others, you only want to pay for the actual move. Whatever your decision, we can implement it.
Your Employees Will Love Us
As representatives of your company, we will do everything possible to ensure your employees feel valued, comfortable, and well taken care of. Working together, we will get them to their new home when they need to be there – relaxed, and ready to take on their new challenges. Let's work together to help your employees "hit the ground running" on that first day!
Return on Your Investment
When you are focused on attracting and retaining top talent for your business, it is an investment. That investment is one of the reasons you offer relocation packages. Of course, with any investment, you want to see a return. As your preferred relocation movers, we work hard to make your company look good. So, when we move your employees, they will see their moving experience as a great reflection on you!
For More Information
You can find out more about our services here, including:
Local Residential Moving Services
Long-Distance Residential Moving Services
Packing Services
Storage Services